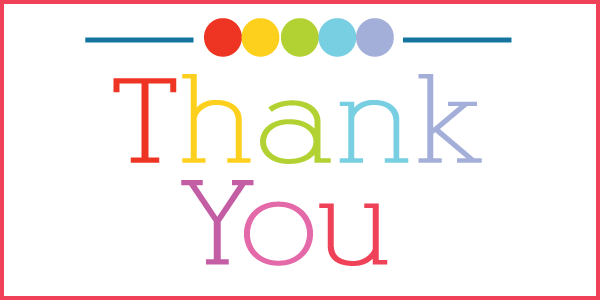 Check it Out
Here's what learners are saying about their experience taking Better COMMUNICATION in Social Media™.
Overall Rating
4.6 out of 5 stars (based on 56 reviews)
Fun writing!
Thank you for the great time taking the fun writing course! English is not my mother tongue, but I have benefited from the time I spent writing comments and replies with other people. Thank you!
Response from WORLITOP™
Thank you for your review Chie! As you said, even though English is not your first language, we're happy you could use and hopefully improve your skills by writing and interacting with the other learners. Thanks again!
challenging
I found the ten steps as presented by the worli tutorials system to be very challenging, but in a good way. They clearly showed me a unique writing style that is different from the way I usually write, and by learning this new system and participating with the other people, it gave me a new perspective on how I write.
Response from WORLITOP™
Thank you for your review Allen! The point you made about a new perspective is very true. Doing something that's different from the way you usually do things – writing in this case – often helps to create a new outlook on what you already know and do. Thanks again!
Great fun, thank you so much!
I really enjoyed learning a different way of writing, the topics, and the very interesting online "discussion" with other people by sharing my ideas by writing comments, and replying to the other comments.
Response from WORLITOP™
Thank you Kelly for your review! We're always glad to hear about member experiences, and as you indicated, it truly is an online (and hopefully interesting) "discussion" where people like yourself can share their ideas, as well as reply to others. Thanks again!
Thanks Steven! I enjoyed the course! It was very practical!
Just starting the course I realized how bad I was communicating in social media. It has been useful, and I have loved reading other people's comments! Thanks Steven!
Response from WORLITOP™
Thank you Mariona for your review! We're glad you had a chance to enjoy our practical approach to writing and communicating in social media. The idea is the course gives learners another perspective to written communication, with the intent that it helps them write more clearly and logically when they share their ideas in an online forum. Thanks again!
Good practical practice
I recommend this course for the Japanese learners of English, I mean the people who willing to study English and whose mother tongue is Japanese, because we are not good at this kind of writing. The writing in this course is not so academic and also not as light as conversation. In addition, I didn't realize I am poor at expressing my own opinion especially when I agree with another person's opinion. I think this course is practical, so I can recommend this course to business people. One thing that should be improved is the interface, it required so many clicks and so many tabs and I realize that there is a review for my opinion at my final week. Thank you!
Response from WORLITOP™
Thank you Satoshi for your review! You're absolutely correct when you say this course is a good way for (non-native English speakers) people to practice and improve their writing skills. Regarding your thoughts about the interface, we're always looking for ways to improve the User experience, so your comment about clicks and tabs is very helpful, so we'll most certainly take it into consideration when we make improvements. Thanks again!
interesting way to write and share
I enjoy taking "Better Communication in the 21st Century" because I could have a lot of practice learning an interesting way to write my ideas and share my ideas with other people. I also enjoy reading other peoples comments and writing reply to them. One thing I did not like was the deadline. I sometimes wish I had more time to finish my work. Thank you!
Response from WORLITOP™
Thank you Kentaro for your review! We're glad you enjoyed the interesting way to share your ideas, but regarding having more time to finish your work – one week should be more than enough to write and post your comment and reply. So instead of waiting until the last day/last minute, you should focus more on better time management, so you can do the work without having to worry about the deadline. No worries, thanks again!
refreshing and beneficial
By taking this course, I realized how poor my social media communication is, so by following the tutorials I was able to write more effectively. This was refreshing and beneficial for my writing and my attitude about learning. The initial stages focus on correct comment and reply skills. The importance of paying attention to spelling and punctuation is also stressed, as well as basic grammar, some of which I'd forgotten. Once I was able to get a grip, comments became easier to write. I also enjoyed reading the comments written by others, so I could write meaningful replies. Overall, I found the course to be very useful and I enjoyed it – thank you!
Response from WORLITOP™
Thank you Ian for your review! What you said about learning is interesting. Some people say, "this is not how I write". And that's one of the main points of the course: to encourage learners to try and do something different, in order to give new perspective to what they already know. Thanks again!
Good review of writing techniques.
I really appreciated the challenge of having to say something substantial within a limited structure. On the one hand, if you have many points to make or concepts worth exploring relative to the topic, you have to prioritize and pare the comment down to a couple of relevant aspects of the subject, while still delivering a complete thought. A little frustrating, but a valuable exercise. Particularly since I would probably have wanted to go on at great length on any of the topics, which were all thought provoking. And, I can tend to clutter up the place with extraneous verbiage.
Response from WORLITOP™
Thank you James for your review! Your point about saying something substantial within a limited structure (and word count) is a challenge. The idea is for people learn a system where they can be organized, logical, and efficient with their ideas and words. Thanks again!
Many thanks!
I would like to thank Steve and the other people who participated in the course. It gave me an opportunity to think about things differently, and share my ideas while reading and enjoying what the others shared.
Response from WORLITOP™
Thank you Tom for your review! One of our goals is to provide a platform where learners think about the world surrounding them, as well as beyond their usual scope and reach. We hope you had that opportunity, and wish you the best. Thanks again!
clear and logical
Been writing for many years, but found this approach to be clear and logical. It gives people focus when they share their ideas, and that makes it fun to read and interact with what other people write.
Response from WORLITOP™
Thank you Joanne for your review! The two things you mentioned are key to effective communication: clear (easy to read. easy to understand) and logical. Thanks again!
<< Better COMMUNICATION in Social Media™ / A Practical & Fun! Online WRITING Course – Featuring WORLD & LIFE TOPICS™